We don't often discuss our non-reimbursable items on this blog, but as winter approaches the time has finally arrived. Our
non-reimbursable winter accessories
are great additions that will make your job easier in the colder months! November is almost here, and with November often comes the first snow of the season. Before that even, you will have to deal with the cold. Temperatures are already falling into the thirties in parts of the USA. Check out these products to make the changing weather easier on you.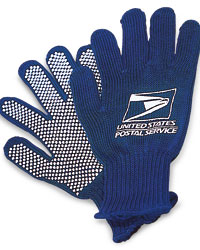 These gloves are great for that time between seasons when temperatures are starting to fall. These lighter postal gloves will keep your hands comfortably warm. They are designed to give you a firmer grip during mail handling, which means your hands can be comfortable as you easily complete your job. They come with the USPS logo printed on the top.        
LLV Windshield and Mirror Cover
      This item will stop snow and ice from sticking to your windshield and mirrors during your route! Avoid having to constantly clean off your vehicle on a snowy day by simply stopping the snow in its tracks. They are great for use overnight as well to save on time before your route even begins. Follow the link to read more about how this great product works.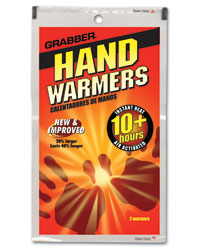 Sometimes simply wearing thick socks and gloves isn't enough. That's where hand and toe heaters come in handy! The heaters will be inactive until the package is opened and exposed to the air. Simply shake and insert the warmers into pockets or shoes for added warmth. These will provide you five or more hours of warmth, and are sold in pairs.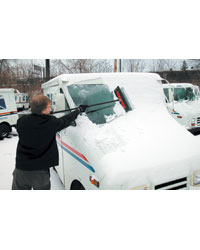 Sno Pro is different from other snow removal devices because it can be used on the entire body of the vehicle, not just the windshield! The foam gently removes snow without damaging windows or paint. The handle has been designed to extend your reach by 48" so you can remove snow from the top of your vehicle as well!       That's just a taste of some of our non-reimbursable winter accessories. Check them all out on
MyPostalUniforms.com
, today!