As a USPS employee, you are subject to working in many difficult types of weather. So what do you do when you're on your route, the temperatures have risen into ridiculous digits, and the humidity and dew point have made it feel like you live in the tropics? We've got some tips for you!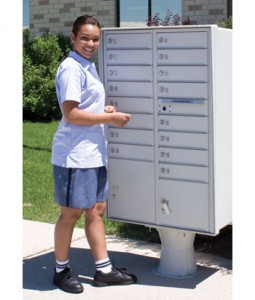 1.
The most important thing to do to keep you cool is dress appropriately. Lightweight postal shirts and shorts are a must for hot days. We have a wide selection of summer postal uniforms, which you can find
HERE
.  
2.
You should also be sure to protect your head and face from the summer sun. Invest in a summer postal hat to do that. You can go with a simple postal hat to help hide from the sun, or a more proactive item such as sun hats or sun helmets.  
3.
You may also consider investing in some
non-reimbursable summer accessories
. We offer some great items to help you stay cool while you are on the job. For example, this
neck cooling wrap
can be soaked in water or chilled to give you up to 72 hours of comfort. Or you could try our
cooling vest
, which is worn under clothing. The vest has pockets for cooling inserts that will help you out all day long.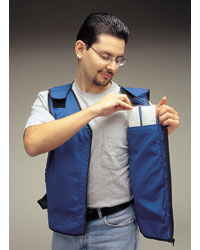 4.
When possible, keep to shaded areas. Park mail trucks under trees to keep the inside of the car from heating up as much as possible.  
5.
Be sure you know the signs of heat stress. The heat can make you very sick very quickly, and you need to recognize the signs that something is wrong. Things to look out for include: headache, hot/dry skin, weakness, muscle cramps, confusion, dizziness, profuse sweating, and nausea. If you are experiencing these symptoms, you need to get somewhere cool and get hydrated. If symptoms are bad enough, you'll need to take a trip to the hospital.  
6.
And speaking of getting hydrated, don't forget to drink plenty of water while out in the heat. It's an obvious tip, but one many people forget.     These tips are sure to make your day more bearable. Don't let the heat get you down. The most important thing to remember while working in the summer sun is that safety comes first. Never ignore heat related symptoms. If you believe the heat is having a negative effect on your health, get the help you need.   That's all for now. Stay cool this summer!