Looking for a last-minute Christmas gift for your favorite USPS employee? We have a great selection of items that would make a perfect gift for a postal employee this holiday season! But don't wait. Christmas is just around the corner. Keep reading to see our top picks for postal gifts!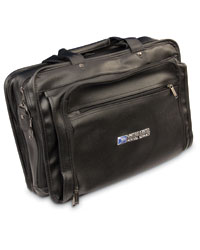 Leatherette Briefcase with USPS Logo:
This bag will give USPS employees plenty of space to store their stuff and show off their pride in the USPS at the same time! This is a great briefcase for work or travel. This briefcase features a sleek, professional design, tough handles, multiple pockets for organized storage, and the USPS logo on the front. This briefcase is sure to impress this holiday season!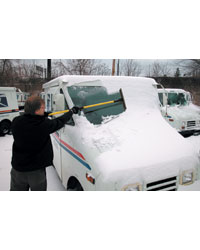 Telescoping Scrape – Snowbrush – Squeegee:
Snow and frost is a pain to deal with during the winter months. It can be even worse for USPS employees who must clear larger vehicles before driving. This telescoping scrape makes it possible to remove these hazards from all parts of the vehicle with little effort needed. It extends to 59" and retracts back down to 39". Not only that, but this snowbrush doubles as a squeegee, making it a practical and necessary gift!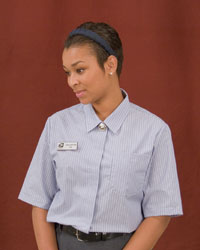 Window Clerk Hair Accessories:
This line of hair accessories for window clerks will add a bit of flair to any uniform! There are four different styles available, including an eagle logo padded headband, an eagle logo scrunchie, a stars and stripes padded headband, and a stars and stripes scrunchie. These are great for USPS employees who frequently do their hair or are looking for ways to change their daily uniforms up a little.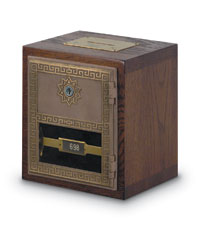 PO Box Banks:
This unique postal present is great for a dedicated USPS employee. This desktop savings bank features an antique door which is installed into the hardwood box and is fully operational. This beautiful item is sure to make any USPS employee feel special. Call for availability, as there is only a limited supply of these!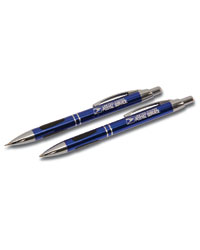 Garland Pen and Pencil Sets:
This pen and pencil set makes a great gift for all sorts of people. Do you know a USPS employee who enjoys writing? What about someone who works in an office for the USPS? Maybe you have a friend or family member that regularly writes letters. This set is a great choice for any of those loved ones! These fancy pens and pencils write well and come with the USPS logo printed on them.     These postal gifts are great options for your favorite USPS employee. Order now so you can get these quality gifts before Christmas! From all of us here at
MyPostalUniforms.com
, we wish you Happy Holidays.