We're right in the middle of fall. It will be some time before the cold winter temperatures reach us, but the warm summer air is long gone by now. That's why today we want to feature some of our favorite uniform items for the fall! Each of the items we will be describing today are great choices for the cooling fall temperatures without being too warm to wear on routes, behind the counter, or while handling mail!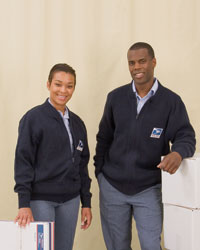 The first item we've chosen to share with you are the
letter carrier sweaters
. All of our sweaters are sure to keep you warm as the temperatures fall. We have two different options for letter carriers to choose from. The first is our jersey knit carrier sweater. This union made sweater has a zippered front along with two pockets for your convenience. Our bulky knit carrier sweater is a great item to wear when the seasons are changing. It features a bulky knit and also has a zipper as well as two pockets. Both of these sweaters are sure to provide you with some extra warmth this fall. They transition well into the winter season as well! You can browse all these sweater options via
this link
.     One of our favorite items that we'd like to take some time to talk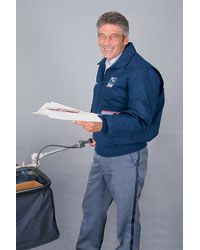 about is the
postal jacket with zip-out liner
. It works well for all seasons, so this versatile uniform item can serve you year round! The jacket has an elastic waist band and pockets, and features reflective material on the pockets and back. This makes it easier to see, giving extra safety for anyone wearing it. Need something a bit warmer? All you have to do is zip the insulted liner in when you need it to make the jacket warmer! This is a great choice for those unpredictable fall temperatures. You can find more details about this jacket
here
.       You can use this next item to get some protection from the bitter fall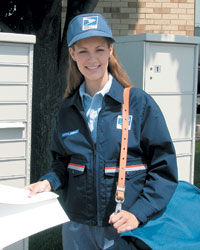 winds. Our
postal windbreaker
will help keep both the wind and rain at bay! Made in the USA, you can be sure this quality item gives you the protection you need. It features a light but durable Supplex® Nylon shell. This will help with the wind, while the water resistant material keeps the cold rain off you while you work. The two large pockets have side compartments and reflective material to provide extra safety. The USPS insignia is sewed into the chest so you can show off your postal pride! Check it out
here
.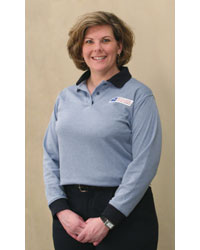 Stay snug and comfortable with our next item, the
women's retail clerk polo shirt
! These long sleeved shirts are 60% cotton and 40% polyester, so you can be sure they will be comfortable. The three-button placket allows you a bit more temperature control, and the eyelets allow for a name badge to be easily attached. This shirt will allow you to be comfortable and warm at the same time! Follow
this link
to get all the details about this union made product! And don't worry men, because there's an option for you as well on our website.     We've got another great fall item for window clerks to show off! Our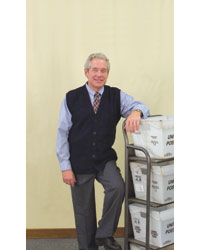 window clerk sweaters
are sure to keep you toasty as the temperatures get closer and closer to freezing. Again, we have two types of sweaters we want to feature. The first is our window clerk cardigan sweaters. These unisex sweaters have a button down front so they can fit over other shirts easily. It also features eyelets on the front panels so you may easily place a name badge there. The jacquard knit is designed to keep you warm while you work, and this item is made here in the USA. Our window clerk sweater vest is also made here in the USA. It is also made with jacquard knit to keep the owner warm. It is sleeveless and pocketless, with eyelets for name badges. It offers a very classic look that we're sure you will love. You can find both
here
.   The last item we want to show off today is our
postal work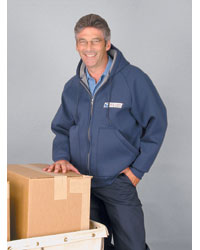 sweatshirts
. These sweatshirts are both union made and made in the USA! They are both durable so you can get your work done, and warm so you can get it done comfortably! They feature a zipper front as well as two pockets. The hood will protect your ears and face from the brisk fall winds. This sweatshirt is a great alternative to outerwear for those chilly but not too cold fall days. Follow
this link
to order yours, today!      
That does it for our featured fall items! We hope you love them as much as we do!